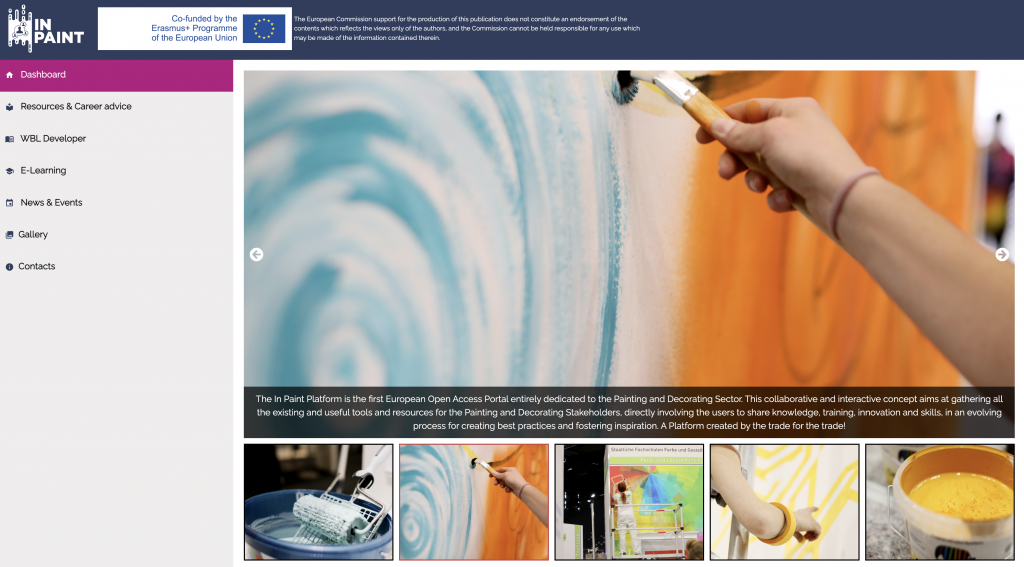 The idea of the platform came up in September 2019. Since then, UNIEP with members and partners, started to implement it and upload digital content for professionals in the painting sector.
Recently, the structure of the platform has been completely reviewed, to make the information more accessible and usable by users.
Results and products from past projects (UPS Paint, EUROPA-MEISTER … ) are now available. A section dedicated to the Circular Economy and one to BIM – Building Information Modeling have been created, as well as a database of previous EU projects.
It is time to visit the platform and have a look at events and news of the sector!