In order to meet its goals, EPP is involved as partner in European projects dealing with skills/competences, vocational training, mobility of apprentices, tutorship, research and innovation.
Paint Tutors Up
Paint Tutors Up (PaintUp) is an Erasmus+ KA2 project coordinated by UNIEP – the international association of Painting Contractors.
It has started in October 2017 and ended in December 2019.
It aims to reinforce the Tutor's role in Work Based Learning involving VET Institutes and Companies in the Painting sector.
In the framework of this project, an innovative online course for tutors in Painting companies has been created: discover it here !
Visit the project website here and discover more!
---
PaintingSkillsAcademy – PSA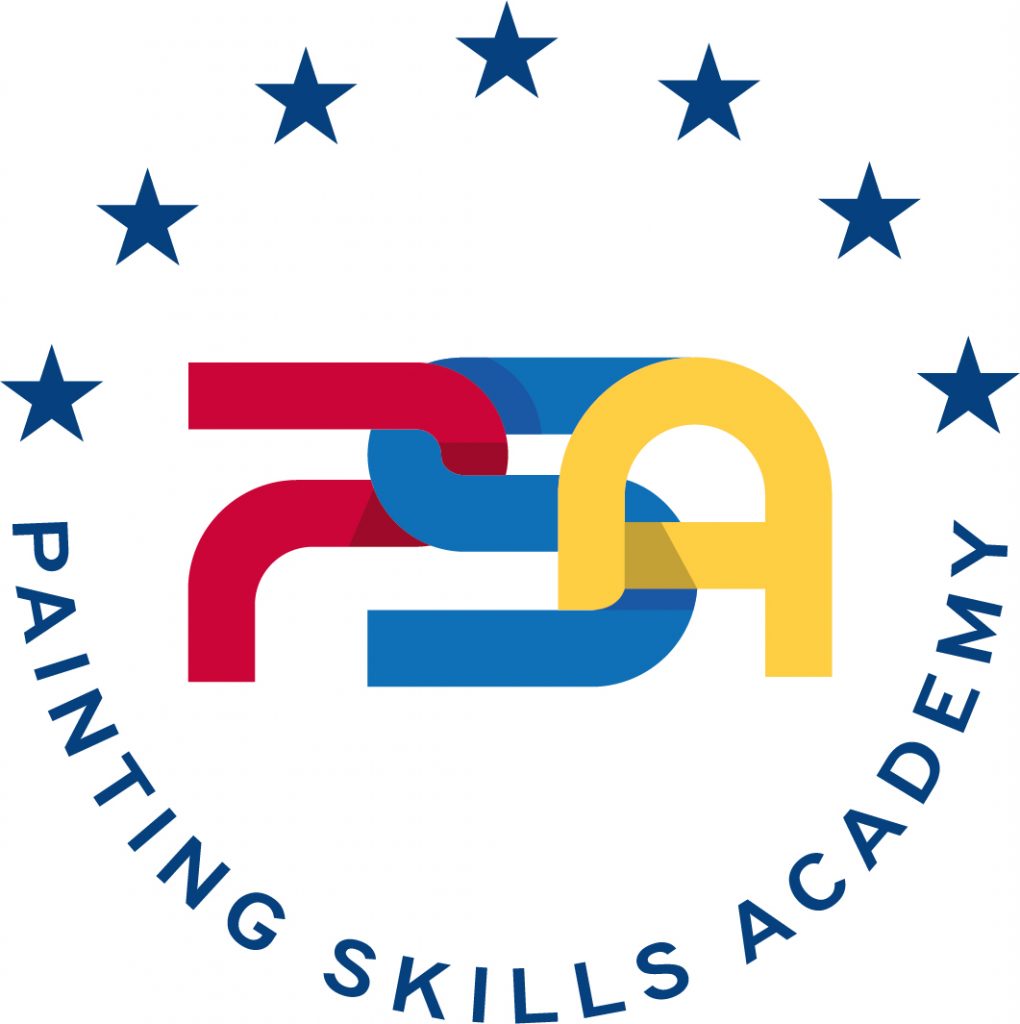 The PaintingSkillsAcademy is an Erasmus+ project co-financed by the EU under the Sector Skills Alliance framework and coordinated by SBG Dresden (DE).
The project started in December 2019 and it will last for 3 years.
It aims to merge all the other previous projects for the sector with the establishment of a structure for initial and further training for the European Painting trade under the umbrella of UNIEP.
The main activities developed within the project include the description of quality standards and units of learning outcomes (level 1-6 EQF), the description of curricula, the recognition of acquired competencies and the correct assignment to the PSA competency level on level 1-6 EQF (methods / procedures) and the formulation of specific PSA training offers (for the different target groups at the different EQF levels, for learning at different learning locations in Europe).
Visit the website www.paintingskillsacademy.eu to discover more!
---

The European Commission support for the production of this publication does not constitute an endorsement of the contents which reflects the views only of the authors, and the Commission cannot be held responsi­ble for any use which may be made of the information contained therein.