Held at the International Fair for Construction "MEGRA" on March 9th and 10th, 2023 in Gornja Radgona (Slovenia) this pilot course offered participants the chance to learn and practice creating wood and marble imitations through painting. The learning outcomes from the course were measured against Level 4 of the European Qualifications Framework.

OZS hosted a training event as part of the Erasmus+ PaintingSkillsAcademy project. Twenty future painters from Austria, Hungary and Slovenia participated and the training was led by Radomil Konečny, an experienced painter and mentor from the Czech Republic, assisted by a team of Slovenian colleagues. The goal was to equip these students with the tools to begin successful painting careers in their respective countries.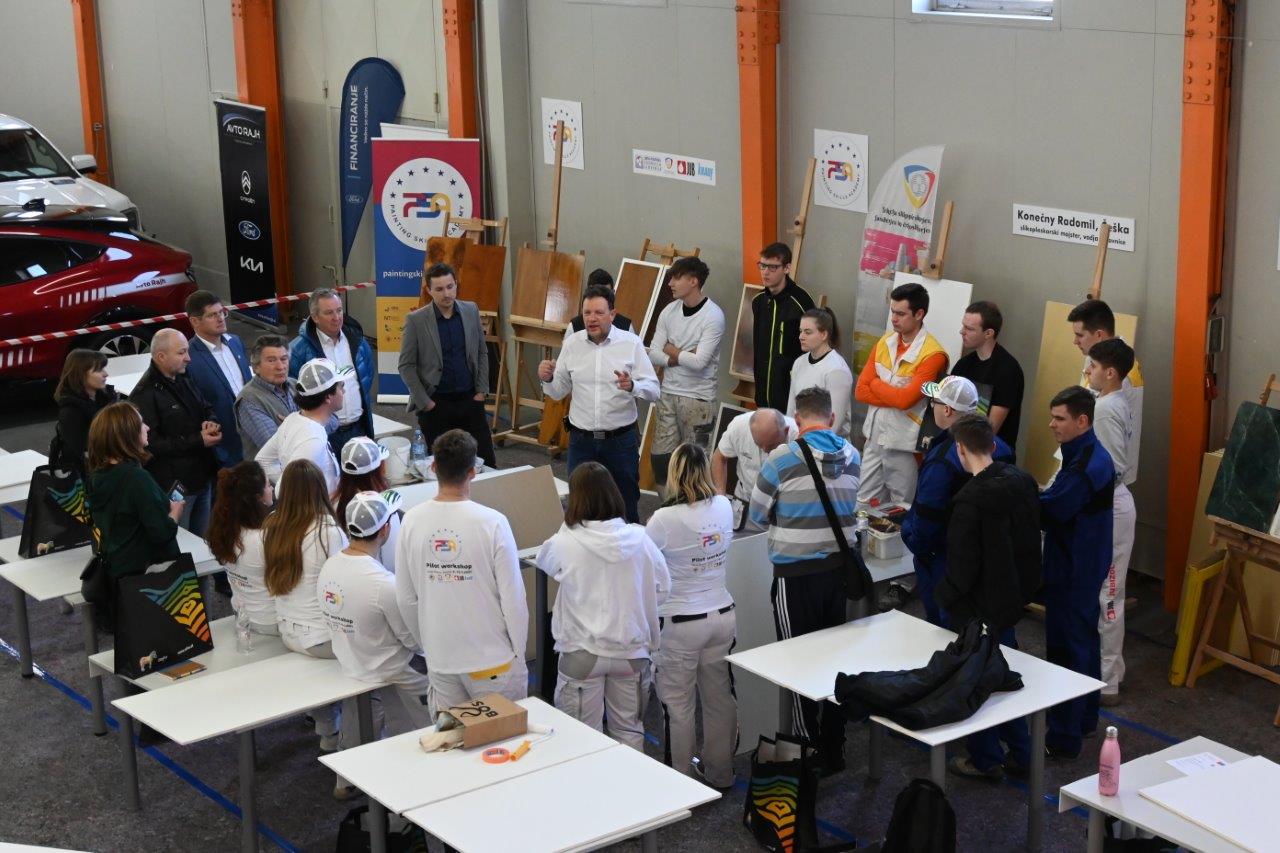 The event was a great success, allowing future painters not only to gain educational insight but also to build potential collaborations and socialise with peers.
The participants of Master Painter Mr Konečny's course were awarded the PSA Certificate as a testament to the exceptional quality and breadth of education received. This assessment reflects his commitment to providing students with excellent training.
Obrtno-podjetniška zbornica Slovenije spoke highly of the occasion, expressing its pleasure to witness such an initiative that should be replicated in other contexts as well. The opportunity to explore their creativity in a professional context was very well received by the young painters, who were very enthusiastic about the workshop.
After years of work, the PSA project has finally come to fruition. The PSA Academy will be a valuable addition to existing training systems, providing painters with practical skills and qualifications.