What is the LTTA?
The LTTA (Learning, Teaching and Training Activities) is a significant event within the Digi-Paint project and is organised and managed by Formedil (IT). It will involve teachers and trainers who will meet for three days in Rome to discuss and exchange good practices.
What is the purpose of this event?
This meeting wants to be an opportunity for teachers, trainers, and tutors to test, improve and validate the results of the project.
What will be talked about?
During these three days, the following will be presented:
– Virtual courses in VR and AR
– Video Tutorials
– Database of digital tools
– InPaint Platform
– DIGI-PAINTNet – The hub
When and where?
The event will take place in Rome on 5th, 6th, and 7th June 2023.

Interpretation from and into English, Italian and French is provided.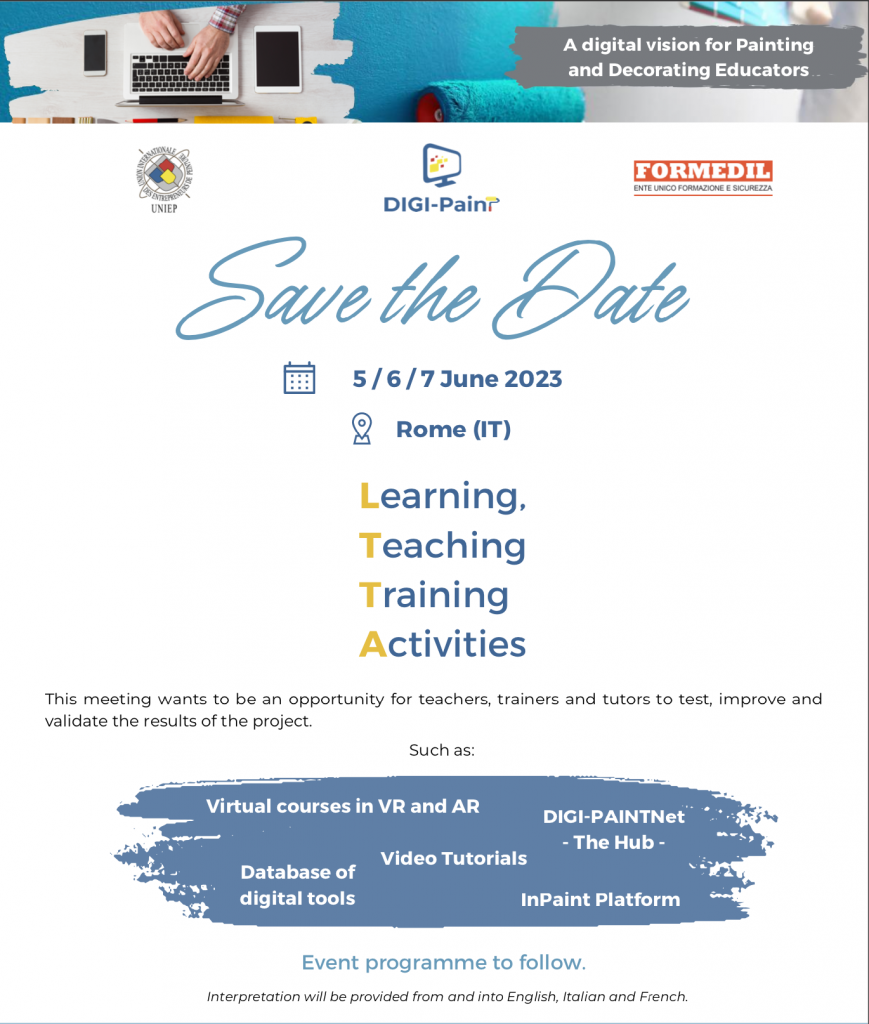 Source: https://digipaint.eu/