This Hub for Teachers, Trainers, and in-company Tutors is established to bring together educators from across Europe, expanding the reach of the painting sector to include other building activities. This platform will connect with a thousand training centres throughout Europe, providing teachers in the construction industry with a valuable opportunity for ongoing interaction, knowledge-sharing, and access to a comprehensive database. Even after the project concludes, educators can continue contributing to this platform by fostering collaboration among various sub-sectors within the construction industry.
This Hub will play a crucial role in enhancing digitisation efforts for educators in construction.
Discover it by clicking here.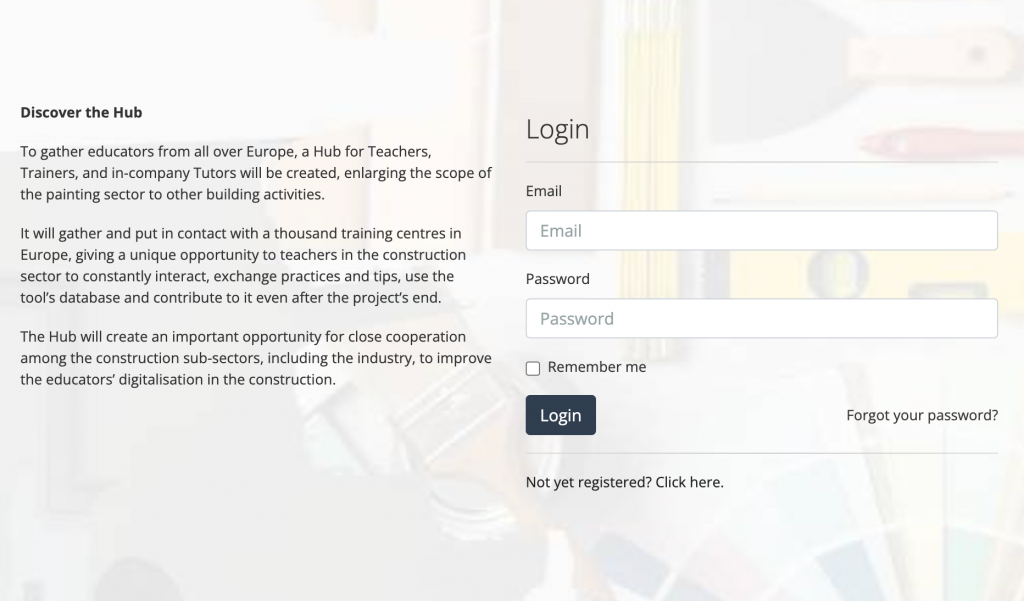 Source: digipaint.eu